TOP QUALITY MATERIALS, OUTSTANDING SERVICE AND FREE DELIVERY*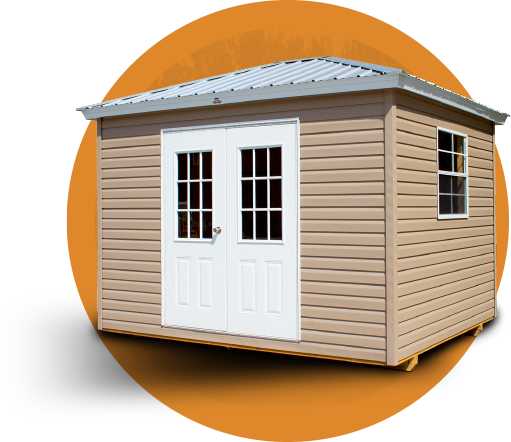 20 YEARS BUILDING THE BEST SHEDS  IN SEBRING
CUSTOM BUILT AND FREE DELIVERY*
Top quality Sheds delivered and installed at your home, custom made and free advisory. Amazon Sheds is a company with over 10 years of experience manufacturing, delivering and installing Sheds in Sebring area. We build TOP QUALITY SHEDS only. Request a quote now and we'll reach out to you in a matter of minutes.
Durability
Our sheds are designed to withstand Miami's  storm season, thanks to the exposure "D"  certification and HVHZ approved for Miami Dade county.
Craftmanship
With over 20 years of building experience crafting exceptional products we can assure you that your future projects are in good hands.
Best equipment
Our sheds are delivered on our high-tech side shift trailers, our highly experienced team will install your shed using hight tech equipment.
5 year Warranty
Amazon Sheds provides its customers a 5-year warranty covering materials, labor, leaks, leveling, and workmanship on all our products.
We are Amazon Sheds Sebring
We are proud to be Sebringi's top shed manufacturer. We are committed to offering nothing but top quality sheds that can resist Florida's toughest climate conditions. We have over 20 years of experience in the industry, manufacturing strong, long-lasting sheds, thanks to our team of expert artisans and the use of the finest and most durable materials.
Amazon Shed's Quality Breakdown
Our Sheds are built with quality as the primary value, we use nothing but the best materials in order to manufacture and deliver the perfect shed for your needs.
Cindy Salinas
in the last week
My husband and I love our Amazon Shed. It is 2 months since we got it and we love it. We checked out a...
I highly recommend Amazon Shed! I checked out a few companies and Amazon had better inventory and better service. Ask for Mike at...
Stephen Forrest
2 years ago
Highly recommend Amazon sheds in Sebring. Very good quality and Bonnie was excellent to do business with.She came out and looked over the area shed...
Amazon Sheds Sebring

2833 US Hwy 27 N., Sebring, FL 33872

(239) 498-5558
Mon – Fri 9:00 am – 5:00 pm
Sat 9:00 am - 3:00 pm