High-Quality Custom Sheds in North Miami, FL and the Surrounding Areas
Discover the Perfect Custom-Built Sheds in Florida With Amazon Sheds!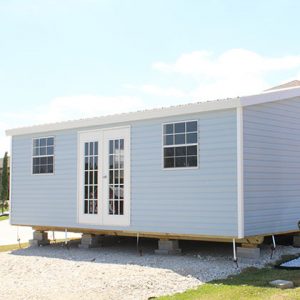 As the premier shed manufacturer in Southwest Florida, Amazon Sheds stands as a beacon of excellence in crafting custom-built sheds designed to withstand the harshest of Florida's climate conditions. With a legacy spanning over two decades, our commitment to delivering top-quality sheds has made us a trusted name in the industry.
Florida's weather can be relentless, from scorching heat to tropical storms. That's why choosing a shed that can brave these challenges is essential. At Amazon Sheds, we take immense pride in our craftsmanship, ensuring that every shed is not just a structure but a resilient sanctuary for your belongings. Our team of expert artisans brings a wealth of experience to the table, meticulously constructing all of our custom sheds in North Miami, FL to perfection.
What Makes Our Outdoor Sheds in Ft Myers, FL the Top Choice?
What sets Amazon Sheds apart is our unwavering dedication to using only the finest and most durable materials. We understand that a shed is a long-term investment, and we want it to stand tall against time and the elements. From the foundation to the roof, every component is chosen for its strength and reliability, guaranteeing a shed that will serve you faithfully for years to come.
Customization is at the heart of what we do. We believe that your shed should reflect your needs and style. Whether you require a spacious storage unit, a cozy workshop, or a backyard retreat, Amazon Sheds can bring your vision to life. Our team works closely with you to understand your requirements and design our custom sheds in North Miami, FL to align perfectly with your preferences.
When you choose Amazon Sheds, you're not just purchasing a shed – you're investing in peace of mind. Our sheds are not only functional and robust but also aesthetically pleasing, adding value to your property. Join countless satisfied customers who have experienced the Amazon Sheds difference. Let us safeguard your possessions with a shed that's built to endure and crafted with care. Your search for perfect outdoor sheds in Ft Myers, FL ends here. Call us today to get started!